You are a writer.
There. Feel good? It made me feel good when I heard it; actually not just good but floating-on-air good. Beverley Birch told me that I was a writer at a writing workshop and I don't care if she told everyone else because the lovely, brilliant writer,
Beverley Birch
read my pre-published work and she told ME. It fuelled me for the slog ahead.
me, looking writerly
Post BB; I am published - yay! But mostly, I write in the hope that an editor or agent will say, 'yes'. Rejection is completely normal. I finished a novel recently and approached
everybody
in a systematic fashion. It led to four full reads but no takers. I think it was my stage 3 friend, Nick Cross, who said that receiving a rejection now causes a mere blip in his day. I mostly feel the same way and that is because taking rejection to heart, Can Cause Madness. I continue to hope and to write because a life of not-writing is unthinkable. I am a writer after all.
But hope isn't quite boundless and it doesn't pay the bills and I sometimes feel the need for a validation top up. So, what's to do? You could do what I do and embrace the creative life. I try and enjoy the ride and find my writing hits in as many tangential ways as possible.
Writing in a different genre
poetry
I love poetry. I love children's poetry. It can say a great deal or it can say nothing. It can be serious or sad, funny or rude or any other thing and you can write it in any way that appeals. I wrote a blog on
giving poetry a go
here.
children's TV
Anyone go to
Kate Scott's
excellent Winchester masterclass on writing in for children's TV? I loved this idea of using my writing talent to write for a visual medium. I started my post uni career off by having a crack at film production and had huge fun with a bunch of other young hopefuls (two of whom now live in LA and are Something Big in film).
Norsey Woods in Essex, filming, 'Sword'. Clue - I'm the only girl
Kate's workshop fired me up so much, I decided to give it a proper old go. Naturally the first thing I did was to invite the generous and immensely inspiring Kate up North to give a talk to SCBWI Central North. From there, I came up with ideas to develop. I found that writing dialogue with only the barest context can be a joy! It's another skill but it's allied to what I already do as a writer. Not forgetting that many stories already written can be adpated for this medium.
If you choose to follow this path, I can't recommend the
BBC Writers' Room
highly enough. It has writing opportunity windows three times a year - the comedy writing slot has just passed (wish me luck). These windows include writing for children in radio or tv or film. What I like about the opportunity is that the BBC will take writers to develop. They want to see the best writing you can offer (no change there) but they will choose the writer and not necessarily the story. Okay, the odds are still STACKED but that's nothing new so why not?
It's also worth checking out the other opportunities that the BBC Writers' Room highlights. These include many theatre companies actively looking for plays including plays written for children which brings me to ...
children's theatre
Seeing your story text brought to life through the work of an illustrator is truly wonderful.
But I have also been blown away by how my stories have been adapted for storytelling and stage performance.
Addy Farmer's Pirate from Mars, Baths Hall, Scunthorpe
This came about as a result of writing,
A Bagful of Stars
with my birthday twin,
Bridget Strevens
. The Rotary Club were looking to commission Julia Donaldson to write it but obviously I offered first - hem-hem. From there, the awesome Kirsty Mead, artistic director of
Rhubarb Theatre in Lincoln
adpated my stories for storytelling and for the stage. Not to go crazy but I can't wait for Hollywood to ring. Sometimes, it's good to just do it.
Finding work in unexpected places
I am on
Linkedin
which I always thought would be a waste of time but actually it's worth joining for the occasional useful contact. I'm sure, there are those of you out there who would be able to use it to its fullest potential. From Linkedin, I was approached by a start up company and
paid
to write a story world for their product. I was also asked by a Chinese animation company to write a pilot for new series and through a series of contacts I ended up booked to do a spell making workshop at Grimm and Co.
Grimm and Co. Rotherham - think Diagon Alley


Workshops - the bread and butter stuff
You can of course join Authors Aloud or other organisation which will find you work. Or, you can go your own way.
Running workshops is a crowded market and there is not a great deal of money around ... so you have to do your research, make contacts and find a way in which works for you.
I now offer mostly outdoor workshops. I actually
like
working outdoors and don't mind about the weather (I always have a back up plan!). I joined up with a local mental health charity called
Natural Choice
to deliver poetry and story for families, in outdoor settings. It's fun! In October, I'm running a Halloween witchy session IN THE WOODS! I love woods, I really do.
Here's a little video I made doing a poetry walk (paid!) on Crowle Moors.
From this, I went and had a chat with our
Landscape Partnership
people in the council and offered workshops to discover the stories and deliver creative responses to the landscape round here. So far, I've run medieval stories from a castel mound, been fairy-in-chief on a fairy poetry walk (in the woods!). I'm going to be painting poetry onto bog oak later in the month and then ... becoming a Neolithic priest-type person as I lead children onto a replica Neolithic trackway ... oh yeah. Try finding a costume for
that
on e-bay.
Sometimes it's good to team up with like-minded people. I teamed up with my pal, Juliet Clare Bell and we offer, 'I am a work-in-progress', workshops to build a positive mindset and resilience in primary schools.
Grants
It is worth thinking about funding work with a grant. Two of my picture books have been commissioned and
Arts Council
funded but this is not for the faint hearted and it demands a great deal of thinking about why you are doing this and what you are aiming to achieve. Should you, like me, want to develop your own creative practice by attempting a different medium, you should think about applying for the Arts Council DYCP grant which is a relatively easy form to fill in with a six week turnaround.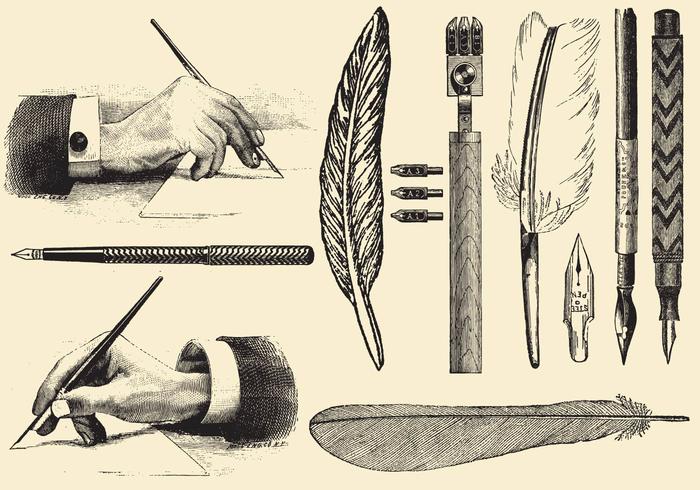 Right now, I am in the middle of a fairly painful Arts Council project grant application to put on a children's theatre production. But you'll be overjoyed to hear that I am reprising my role as the Pirate from Mars from A Place Called Home, with Rhubarb Theatre in October at The Gainsborough Arts Centre.
Look around for local grant funding as well; e.g. we have loads of windfarms in North Lincolnshire with a lot of pots of money for local projects.
Mine your own interests for creative opportunities
I am interested in how bereavement affects families and through my lovely friend, Clare Bell, I have found a charity to work with in order to create a story which will hopefully make a difference.
Entering any and all competitions
To date, I've entered:
WriteMentor
- result, an unexpected offer of a beta-reader for my wip,
Moth-Eaten
New Writing North, Hachette Debut Novel Award
- result, embargoed until June
Times/Chicken House
- result, no idea
BBC Writers Room - result, longlist in June
Other writing competitions
Moomin Papa - I had to get a moomin in somewhere

Other ways to be in the writing life
- Join
the SCBWI
- simply the best way to make like-minded friends, to hone your craft and to be part of a writing life. You could even volunteer - there's so much to be gained! I'm just going to mention that the lovely,
GREENAWAY SHORTLISTED,
Chitra Soundar
, will be joining the equally lovely SCBWI Central North for an event at the Newark Book Festival on July 13th. Did I say she was GREENAWAY SHORTLISTED?
- Accept opportunities you think may be beneficial. I was offered the role of Chair of
North Lincolnshire Children's Literacy Trust
. While, this is a volunteer role, it also helps if I want to approach schools for workshops and is good for some grant applications.
- Festivals - find your local book festival and offer a workshop! This coming July, I'll be at the
Newark Book Festival
where I'll be offering one-to-ones for picture book and mid-grade work.
- Use your hard-won skills to the max. I am very happy to be a picture book editor and mentor for
Manuscript Feedback
So, follow the creative life, enjoy the ride and find your writing hits wherever you can. Being published is WONDERFUL but it's not the whole story.
You are a writer. How brilliant is that?